Version Comments
All assets within the Site Content area have a comments field during the Submit process. We recommend you utilize this field to enter information about the changes you made for that particular version.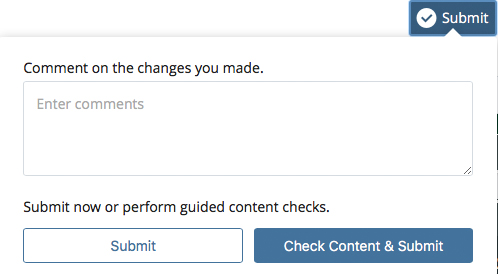 Automatic Version Comments
Comments for a particular version of an asset will be automatically populated while a user is editing that asset. Periodically, when a draft is saved for an asset, the version comments field located at the bottom of the screen will be populated with information about fields that have been modified.  
The content of the comment will change depending on the number of fields updated and whether or not fields were cleared, updated, or went from being empty to being populated. For smaller changes, the content of modified fields will be included. 
This auto-populated comment can be modified or cleared if the user wishes to customize the version comment or not to submit a version comment at all.
Mentioning Users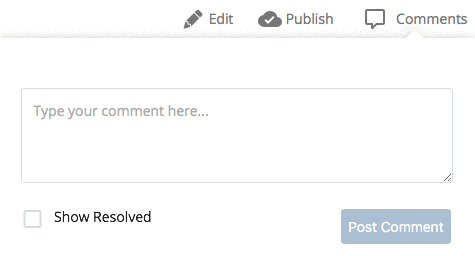 Certain comment areas support the use of @mentions as a means to include users into a conversation by simply referencing their username with an @ symbol. When a user is mentioned, they will receive a notification within Cascade CMS as well as an email notification.
---
View original content in Hannon Hill's Knowledge Base for Cascade CMS: https://www.hannonhill.com/cascadecms/latest/cascade-basics/comments.html